What's included in your rental.
Full use of the John Oliver Michael House, the nest, and the grounds for the entire day of your wedding ceremony. Grounds open at 9:00 am.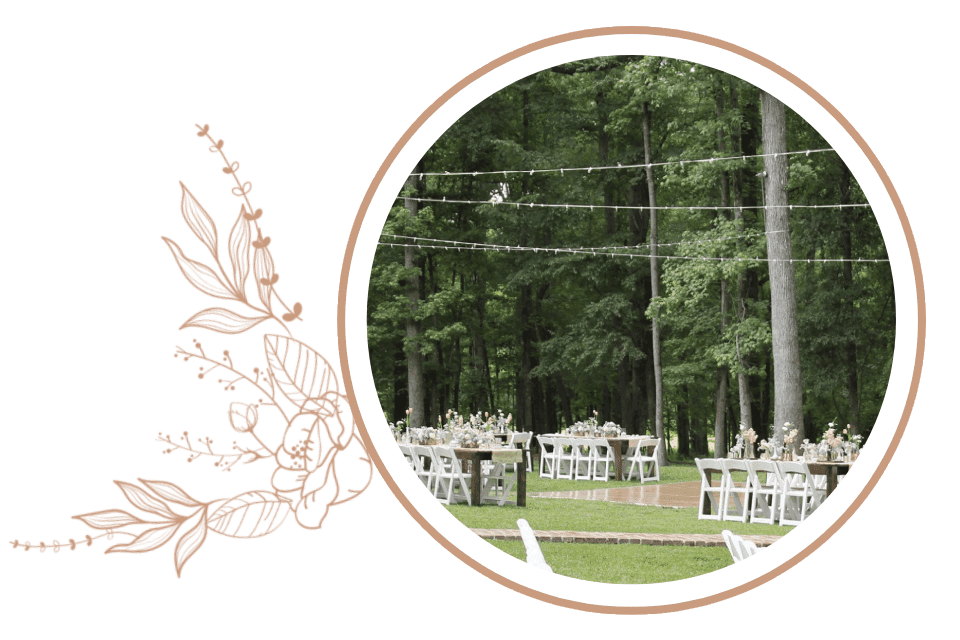 All weddings are welcome to come the day before your big day to begin wedding preparations. The JOMH staff will have Oliver's Nest set up by noon on the day before your wedding. The venue will also be available for your ceremony rehearsal at the time of your choosing. Should you need to host your rehearsal on a different day, you may work with your coordinator to schedule a time to do so.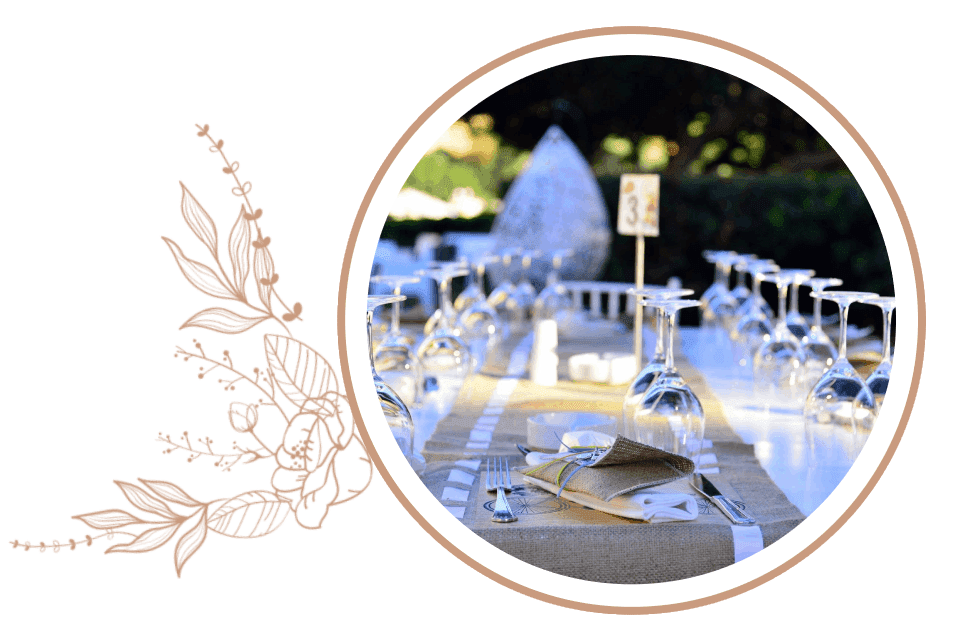 Will provide all tables and white padded wooden chairs for both your ceremony and reception for up to 150 guests.  
All tables and chairs will be set up by the JOMH staff.
Any additional equipment needed will be added to your venue package coordinated by the John Oliver Michael House with an additional charge of 20% of all rental.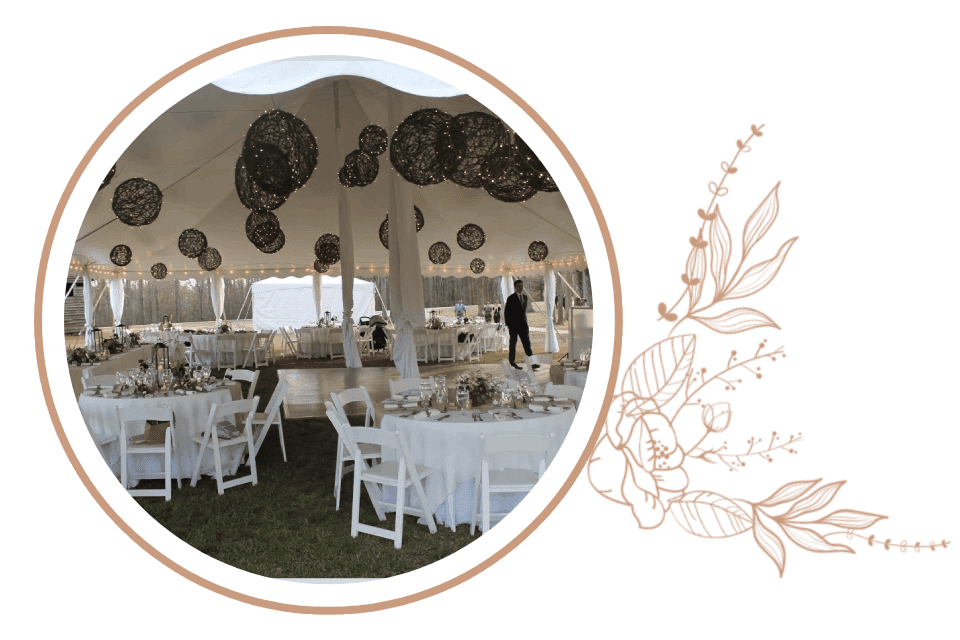 Will be provided for the arrival of your guests. Our parking is to the left of the wedding house where there is ample parking for all our guests.  We also provide closer parking for those needing an easier access to the ceremony site as well as the reception.
There is a circular driveway that will provide handicapped access. Also, we provide parking in our circular driveway for the Bride and Groom's departure.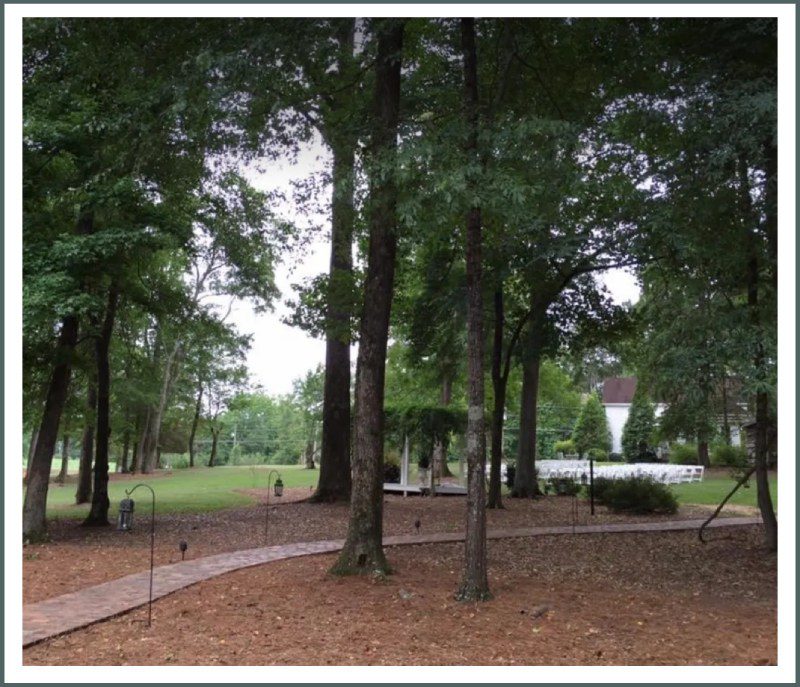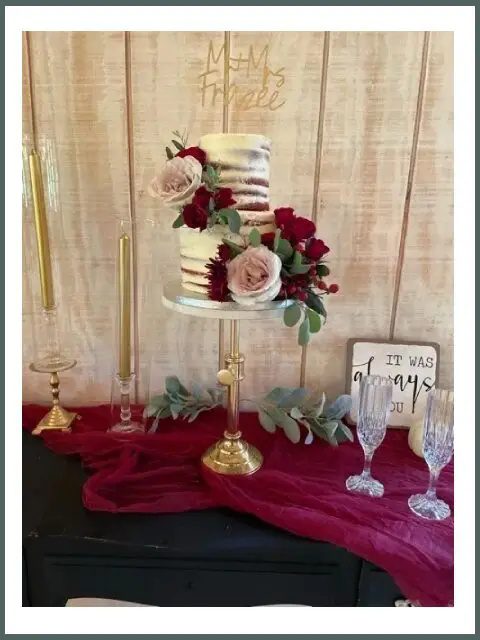 Your coordinator will provide a preferred vendor list for caterers and bartenders. All other vendors are at your discretion.
Additional John Oliver Michael House policies and procedures are available upon request. Weddings may be hosted Monday–Saturday. All events must end by 10:00 pm, not including an additional hour for cleanup.